Corporate event management company in Pune
Welcome to MAD Designs, your premier destination for exceptional corporate event management services in Pune. With a passion for delivering unparalleled experiences, we are dedicated to crafting memorable events that leave a lasting impact. Whether you are planning a conference, seminar, product launch, or any other corporate gathering, our skilled team of event professionals is here to transform your vision into reality. From conceptualization to flawless execution, we bring together innovation, creativity, and meticulous attention to detail, ensuring that every aspect of your event is carefully curated and seamlessly orchestrated. With our comprehensive range of services, personalized approach, and commitment to excellence, our company is your trusted partner in creating extraordinary events that exceed expectations.
What is corporate event management?
Corporate event planning is simply organizing and executing events for businesses. They can range from conferences and awards to holidays and fun activity events. Any form of event that is planned and carried out by a business or organization for its staff, customers, or shareholders is referred to as a corporate event. Large or small, internal or external, corporate events all share the same objective: to promote the company's business objectives. The event planner is responsible for all aspects of the event. They come up with ideas for the events, book venue, plan logistics, decide budget and inform all the employees and even encourage them to join the event.
Let's get started!
Our corporate event management services
Here at MAD Designs we offer management services for various events, from formal to semi formal, we've got it all covered for you.
Here is a list of a few events we cover-
Seminars
Conferences and seminars are comparable. They provide a venue for experts in the same field or with comparable interests to come together and learn more about a certain subject. However, seminars are considerably more compact than conferences in terms of size.
Conferences
People in the same industry can interact and exchange ideas at conferences. These gatherings span several days and feature numerous workshops and guest speakers. Even weeks can pass between some gatherings.
Product Launch Event
It's time to launch the product you've been working on for weeks, months, or perhaps even years. A product launch can be a time for you and your team to celebrate all of your hard work and to become excited about the upcoming version. It provides a glimpse into your industry's future for the media.
Team Building Events
Employees can interact with one another, enhance communication and problem-solving skills, and tighten the team's relationship through team-building activities. They normally span from a half-day to an entire day and might include a variety of instructive, inspiring, and even enjoyable activities.
Trade Shows
Trade exhibitions are excellent venues for businesses to network, generate leads, and advertise themselves, their goods, and services. They are especially helpful for businesses that want to increase face-to-face encounters with potential clients, suppliers, and vendors. Convention centers, hotels, and arenas are frequently the venues for trade exhibitions.
Corporate Celebrations and Galas
Gala dinners are a sophisticated corporate event style that are typically planned to honor and celebrate accomplishments. A presentation or special guest speaker, entertainment, a three-course dinner, and drinks are frequently included in gala dinners. Gala or business dinners, which typically call for black-tie or cocktail wear, offer a posh experience as a celebration of individual or corporate successes.
Corporate Dinners
A corporate dinner is a formal event given by the hospitality sector. Even though business events tend to be formal, corporate dinners may still be fun and unique. The finest business dinners include a discussion about a particular firm, a delicious meal, and mingling time.
Dealers Meet
Dealers meetings are gatherings where persons involved in business and sales take place. The office personnel and other attendees are present at these meetings as well. The dealers' meeting also includes brand awareness, the introduction of a new product, etc. Such events have become great successes because to Event Mechanics.
Corporate Award Distribution Events
Awards presentations are occasions for recognizing the achievements of both the individual and the team. To ensure that everyone on staff feels appreciated and validated, we make sure to explain the selection process and express some gratitude to other nominees and employees.
3D Concept Creation
Thanks to our creative staff, you will be able to virtually experience how your event space will appear and feel, as well as how each piece of furniture, décor, staging, etc. complements the others. Either 3D sketching or realistic 3D modeling will be used to create 3D concepts.
Creation Consulting & Conceptulization
Designing all communication materials like brouchers, website, cards, banners etc fall under creative consulting and conceptulization services. Within these services we create logos and media creativity.
Press Meets
An opportunity to share news about your company, a new innovation, a new medical treatment, or other developments is through a press conference. It is typically headed by a business or by the executive management team's lead person. A press conference is an event, like a formal announcement, where members of the media and other representatives from affiliated companies gather.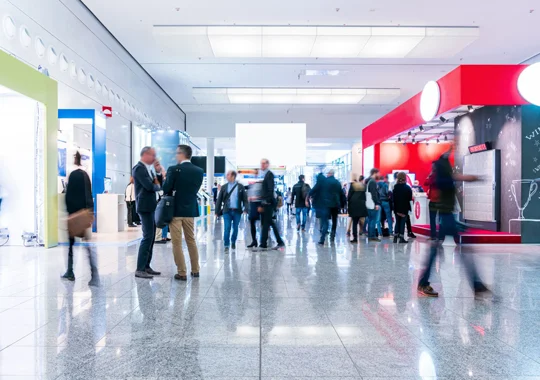 How MAD Designs Manage Corporate Events Successfully
For planning an event certain steps are taken. First research is done in order to understand our audience and what interests them. A goal is decided for the event and the event is planned in a way that it is aligned to its goal. A research for the requirements of the event is also conducted so as to arrange the necessary resources.
Next step is to start planning out the event once it is approved by the company. Making arrangements such as travel, catering, visual support is our priority. Our goal is to plan an event which gives you your desired outcome and make sure everyone takes something valuable from the event.
Let's get started!