CLIENT:

Suave Succulents, Pune
CATEGORY:

Content Writing, Website Designing, Graphic Designing
MAIN ROLES:

Name Suggestion, Tag Designs, Creative designs for Brochures, Standees, Content Writing, Website, PhotoShoot
About Project
The urban jungle that we live in often makes us forget the natural beauty around us. As we get busy in our day to day lives, we realize how the absence of greenery and natural plants in our homes, offices and even on the busy streets, has an effect on our well-being. Suave Succulents is an endeavor to enter this urban jungle with our very own collection of succulents and fill up as much of the concrete spaces as we can, with our tiny green friends.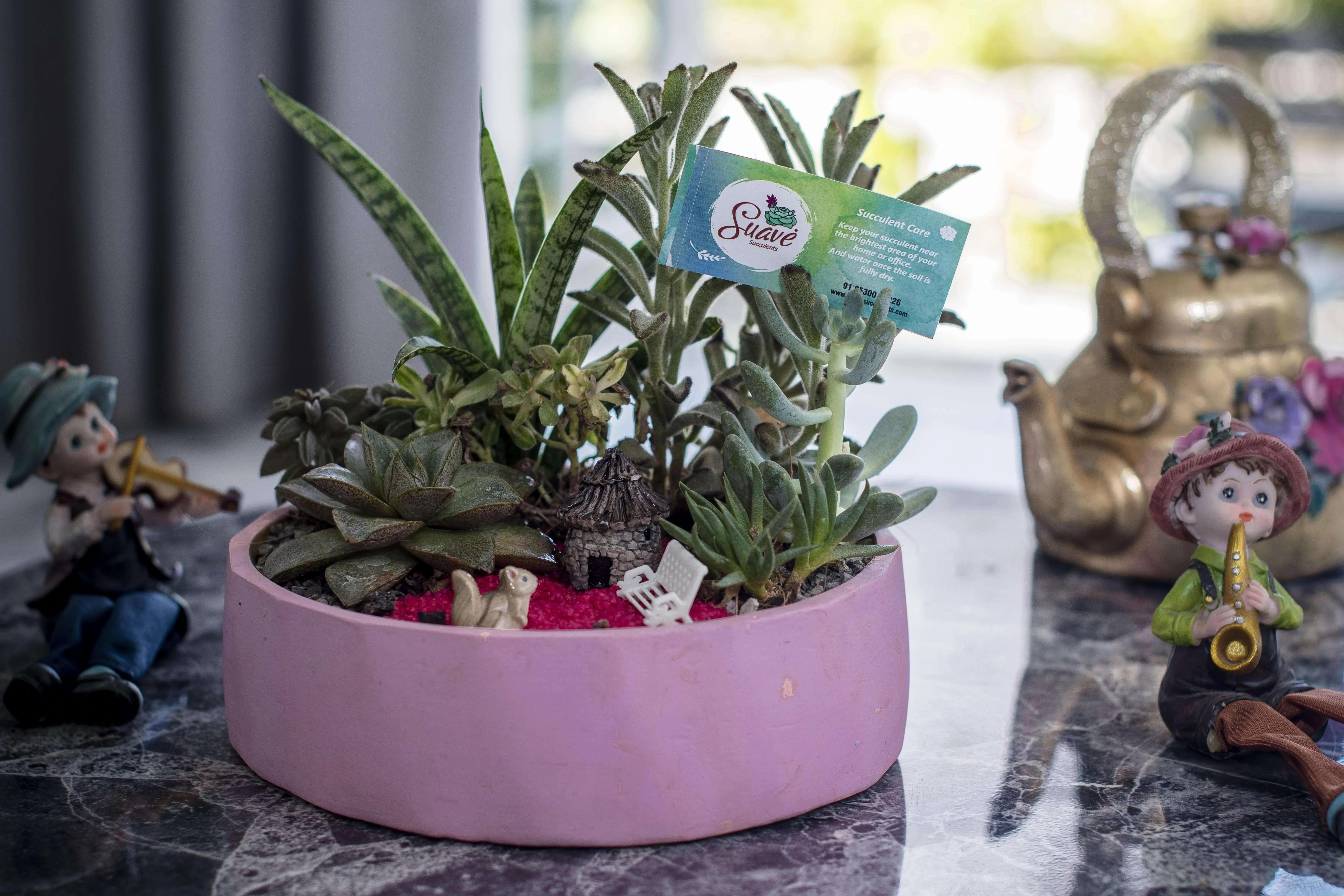 The Challenge
They started on the venture of filling our Hearts Green.
The challenge they faced was that they didn't focus on branding and their brand awareness, until they realized the importance of it. They did not have any platform to promote their work or showcase their products. They wanted their products and services to be available and that people can order their products.
Approach
Their approach towards us for creating their online presence. They wanted to create awareness for their organization with the help of designing a website. They wanted to make an attractive and impressive e-commerce website for people to know about their work. They wanted to promote their presence online and also create awareness and publish their work in magazines as well. Work done
Brand consultation was done to create awareness about the importance of a good website. Creative designs for brochures, standees were made. An e-commerce website was designed according to the requirements of the clients, they were very impressed with the amount of dedication and hard work put in. A photo shoot was done and the pictures turned out to be the clients favorite part. Their editorials were designed . Content was delivered according to the requirements.
Result
Successful strategies and the right consultation resulted in a passive awareness of suave succulents. Photo shoots were done, which added edge We helped them in creating an online presence. Created creative content for brochures, standees was also curated. Content strategies for the development of social media marketing. A good website has now become one of their assets.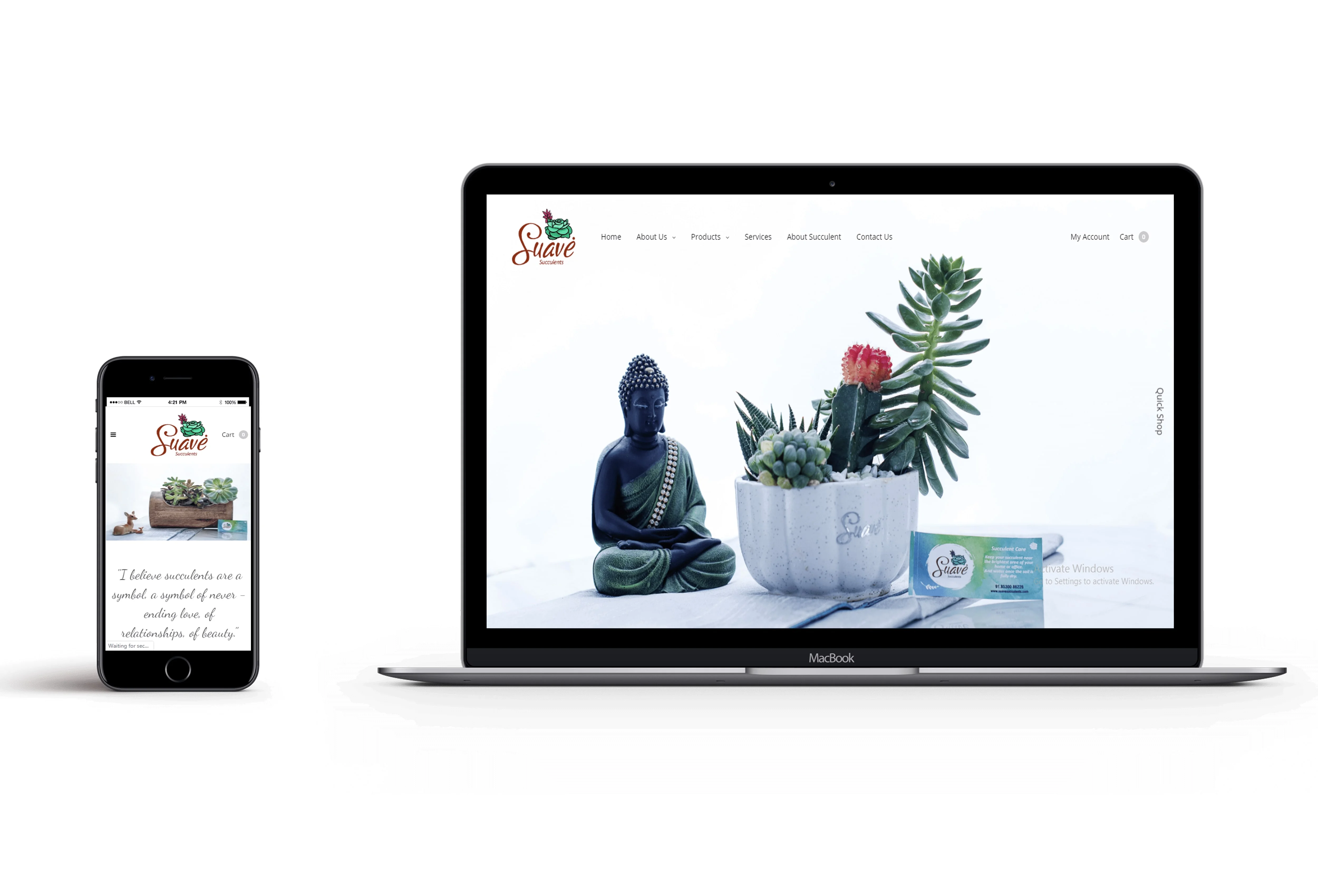 "The team at MAD Designs is like a wisp of fresh air. What impress me about them is, that every single time they understand what our brand really want, suggest brilliant campaign ideas and manage to execute it seamlessly. "